Mumbai: Fans keep an eye on every move of B-town stars. Whether it is his statement or any picture, he comes under the target of people for one thing or the other. Something similar happened with singer Jubin Nautiyal now. Singer started trending on Twitter on Friday evening itself.
People started demanding his arrest. The surprising thing is that neither of his statements have come out in such a way that people are furious, then what happened that people are demanding the arrest of the singer. Let us explain why Arrest Jubin Nautiyal is trending on Twitter on Friday. Used to be.
A poster of Jubin Nautiyalka's next concert is going viral on Twitter. In this poster, the ruckus continues regarding the name of the organizer. Actually, many users shared this poster. The post of one person Rehan Siddiqui has been posted the most. It is written in this post that his favorite singer is coming to Houston. All of them are eagerly waiting for this show. Great job Jai Singh.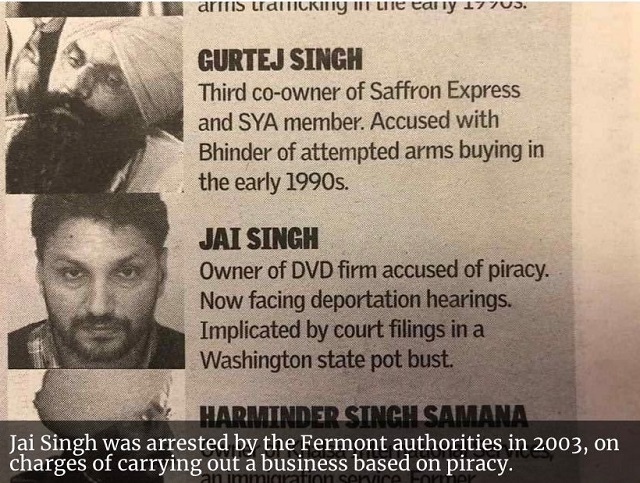 In this post, all this ruckus has arisen in the name of Jai Singh. According to media reports, Jai Singh is a wanted Mustanda, which the police have been searching for 30 years. While he is facing serious charges including supporting Khalistan with drug smuggling, social media users have alleged that Jai Singh is associated with the terrorist group ISI.
Sharing this post, many users alleged that Jubin Nautiyal performs the concert of traitors. This is against the country and in such a situation Jubin Nautiyal should be arrested. Along with Zubin, once again the users surrounded Bollywood. See user comments..
Jubin Nautiyal has given superhit songs like 'Rata Lambiyana', 'Dil Galti Kar Baitha Hai', 'Tum Hi Aana', 'Loot Gaye', 'Bewafa Tera Masoor Chehra' to 'Bewafa Tera Masoor Chehra'.