Bollywood tadka team. Nowadays, new cases of humiliating, hurting, killing and assaulting each other keep coming to the fore in the relationship. Recently, such a case has come to the fore with an actress who was in a relationship with her boyfriend. South's famous actress Anika Vijay Vikraman was beaten so much by her ex-boyfriend that her face got disfigured. The face of the actress has deteriorated so much that it is difficult to recognize her. Anika has shared her heart-wrenching pictures on social media, seeing which people's souls are trembling.
Anika shared some of her pictures on her Instagram account, in which serious injury marks are visible on the eye as well as on the face and other parts of the body. By sharing these pictures, Anika told that her ex-boyfriend has done such a condition to her. He is constantly threatening them and is also throwing mud at the family's honour.


Anika has accused ex-boyfriend Anoop Pillai of assault and physical abuse. Anika said that her ex-boyfriend beat her badly and left her half-dead.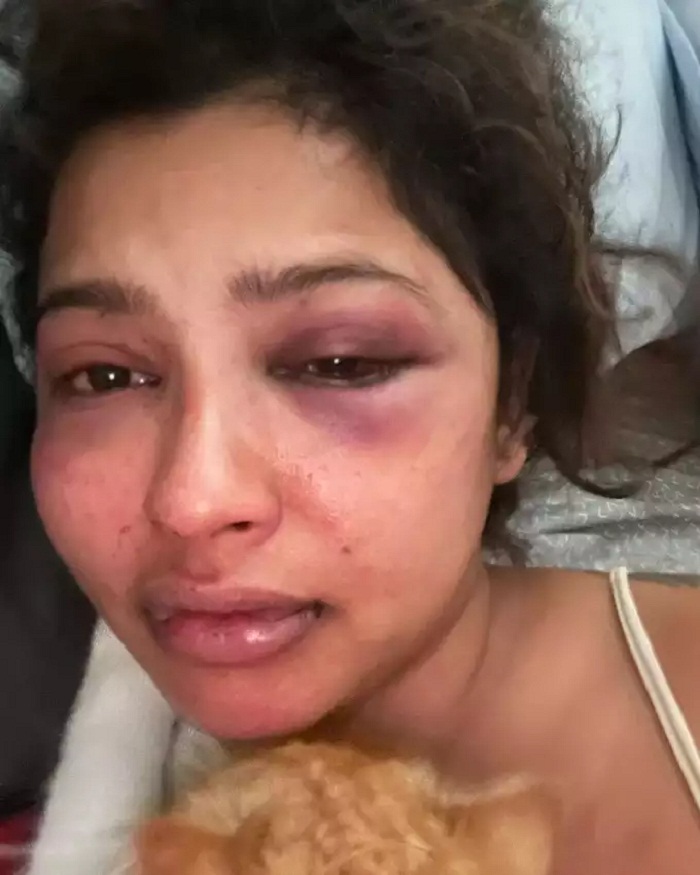 The actress wrote in her post, 'Despite leaving what happened to me in the past, I am constantly receiving threatening calls. Mud is being hurled at my family continuously. Along with this, Anika Vijay Vikraman has also shared a screenshot of WhatsApp chat with ex-boyfriend, in which he is apologizing for his actions.
Apart from this, Anika wrote that I was unfortunately dating a man named Anoop Pillai. But he tortured me mentally and physically. I have never seen a man like him. Even after all this, he is threatening me. I never in my wildest dreams thought he would ever do this. When he first beat me, we were in Chennai. Then he fell at my feet and started crying. I was a fool to forgive him. The second time we were beaten up when we were in Bangalore. Then I complained to the police. But he fed the money to the policemen. He asked us to settle the matter amongst ourselves, which only increased his arbitrariness.
Anika further told that he cheated on me many times and hence I had to leave him. He even broke my phone so that I could not go to the shoot. Before shifting to Hyderabad two days ago, he locked my phone, after which he again thrashed me with fists. I kept asking for the phone and he sat on my face. I have bronchitis and my breath stopped. He left me when I almost fainted.