Mumbai: Even today, Bollywood actor Shahid Kapoor and his wife Mira Rajput are counted among the romantic couples of B-town. But there was a time when it took a while for people to accept Shahid and Mira as a couple. There were 2 reasons for this. One, Meera belongs to a non-film family. Due to the second age gap, both had to face a lot of trolling.
There is a gap of 13 years between Shahid and Mira. Not only people, but when Shahid's mother Neelima Azim also saw Meera for the first time, her reaction was also similar. Seeing Meera, the only thing that came out of his mouth was that she is a small child.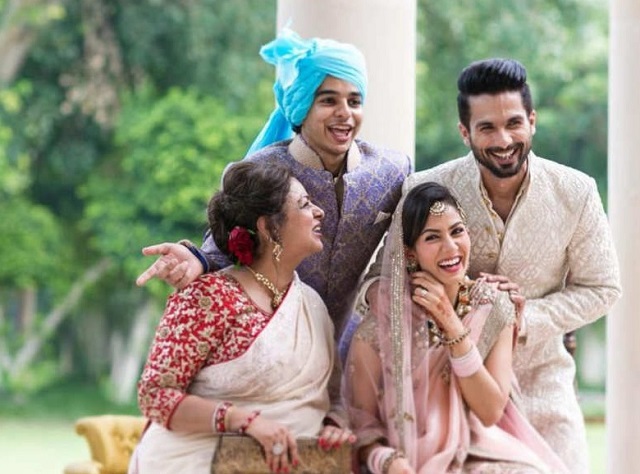 This was recently disclosed by Neelima Azim in an interview given to a website. In an interview given to the English website, Neelima said- 'When I met Meera, the first thing I thought to myself was 'hey she is so small, she is so cute, she is so weak, this is a baby girl.'
Talking about the first conversation, Shahid Kapoor's mother said-It was a very sweet and simple affair. I was very excited to see him because I already knew about him. I knew there was going to be a wedding and she was the chosen girl. Shahid was very shy when he told me. She was not sure how I would react as I had never met her. ,
Mira and Shahid were married on July 7, 2015, according to Punjabi customs. Shahid is 13 years older than Mira. Meera Jahan was 21 years old at the time of marriage. At the same time, Shahid was 34 years old. The interesting thing is that due to the age gap between the two, Meera was not ready for marriage earlier. Later Meera's elder sister persuaded him to marry.