Mumbai:Bigg Boss' Contestant Sonali Phogat has passed away. Sonali Phogat said goodbye to the world due to the attack in Goa on Monday night. Everyone was shocked to hear the news of Sonali's death. She leaves behind a 15-year-old daughter named Yashodhara Phogat. Yashodhara has become an orphan after the death of her mother.
After the father, now the shadow of the mother lifted from the head
In 2016, Yashodhara's father Sanjay Phogat died in a mysterious condition at his farmhouse. Sonali was in Mumbai at that time. Sonali's husband was in politics. She told that after the death of her husband, she was mentally tortured, but still she stood firm. After her husband's departure, Sonali raised her daughter alone.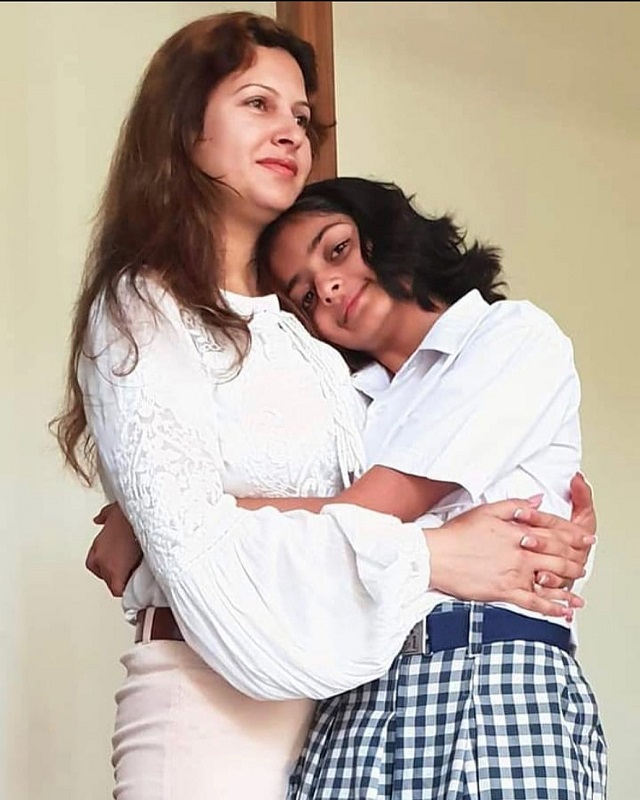 Mother-daughter special bond seen in Big Boss's Family Week
In an episode of Family Special, Yashodhara took entry in Big Boss and her great bonding with mother was seen. After coming back from the show Yashodhara said in a conversation- 'I was very happy when mother decided to come in 'Bigg Boss 14'.
At the same time, later when Sonali Phogat came out of 'Bigg Boss', she talked about her and daughter's personal life. Sonali had said that her daughter does not want to enter politics, but will definitely make her acting debut soon.
Sonali Phogat's daughter Yashodhara is currently a class 11 student and is focusing on her acting career along with studies. If you look at her social media profile, she has described herself as an actress there.
Before going to Bigg Boss, a video of Sonali went viral. In this, she was seen hitting an officer with a slipper. Let us tell you that Sonali has been a famous Tik Tok star. She has also worked in many Punjabi and Haryanvi music videos. Sonali was not only associated with the entertainment industry but also with politics. BJP leader Sonali Phogat had contested on a BJP ticket against Kuldeep Bishnoi from Adampur seat in the last assembly elections.